Adopt-A-Vet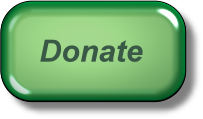 A Loyalty Card wants to help as many veterans as possible avoid a potential life of unemployment and poverty. Our founder and CEO Josef Rotter says:
Having spent my entire life in the sales and marketing arena it would be a pleasure to teach the next generation the skills I have learned and mastered
The Problem
U.S. Military Veterans are coming home and have no good jobs available to them. Corporations such as Walmart, Target, and Starbucks have promised jobs for returning vets. Those jobs may be great for some but they are do not offer any real future. How many people do you think want to spend the rest of their life making Macchiatos?
What these veterans need most is training. It took the Government a minimum of 16 weeks to turn civilians into soldiers. Our soldiers are expected to come out of the service and find meaningful employment without any training - not going to happen.
Most Account Executives positions, like stock brokers, insurance brokers, and real estate agents require expensive training, and licensing fees. Most employers are not willing to bear that cost, and vets are unable to afford it. Commissions are paid only as earned, companies do not pay for breathing.
The Solution
A Loyalty Card has developed the ideal job opportunity for anyone who wants to be more than just self-sustaining. We can give hope of a better future to those who unselfishly protected our country.
We want to train and employ vets as account executives (AE), without costly licensing. We want to pay our vets while they train! AE's will offer support to their clients and earn residual commission by offering a unique service to small and medium business owners. This is a B 2 B service.
When a vet completes training with ALC, a job they know and understand will be waiting for them. If they want to explore other opportunities, they will be well equipped to go out and get hired by any number of companies. A vet AE working for our company will not have to wait the approximate 8 to 12 weeks to start earning residual income, they will have a running start developed whilst training.
What We Need
ALC's Adopt A Vet would like to be able to train at least 100 Vets in the next year, assuming adequate funding. This will require approximately $320,000.00 to carry on for the next 1 year, 100 vets at $3,200,00 per Vet.
Asking for enough funding to train 100 Vets may be a little over ambitious. We are only asking for funds to train the first 10! With your contribution, you can have an integral part in training our vets in their new career path.
If the shabby way that our vets are being treated bothers you, then you can make a difference by making sure that tomorrow is a better day in a vet's life. You can make sure that it is constructive and productive.
This campaign for $250,000.00 covers the cost of training 10 - 25 vets, with the hope of going over and training more!
The Impact
The American Veteran is most vulnerable during the first two years after separation. The longer he or she goes unemployed or stays in a dead end job, the more difficult the adjustment to civilian life becomes. This can lead to depression, alcohol and drug abuse, and a criminal record. Every day counts; every moment counts.
Did you know that the governmental employment offices will not refer a vet to commission based jobs? Veterans never find out about the real opportunities that are out there for those who are independently minded. They are directed to minimum wage jobs and the establishment is proud they provided "good" jobs for these people.
We can offer Veterans the opportunity and exposure to alternative programs with On the Job Training (OJT) and an integrated boot camp type training program that turns out real sales professionals/marketing.
Your contribution will help provide the perfect arena and materials to develop specific academic and practical training environment.
You can become part of the solution. The problem is obvious. The solution is simple. You can become part of such a specific, paying it forward project.
Risks and Challenges
The risk is our vets not being able to have fulfilling jobs and becoming a drain on our society.
The challenge is to have enough people want to fund us that we can give jobs to every vet, not just the first 100. There is no shortage of vets, especially in the Southern California area, who will come to our doors if the word gets out that this program is available and funded.
Other Ways You Can Help
Get the word out about this campaign
Share and promote as much as you can!
And don't forget, we ALWAYS welcome more vets who are ready to make a change in their life
Thank you!!